How to use Telegram and our channels
What is Telegram and how do I install it?
Telegram is a messaging app where you can access our channels. You can download Telegram for any major platform (Windows, MacOS, Android, iOS) or use the web version.
Signing up for Telegram
When you first open Telegram, you will need to set up an account. Your account is based on your phone number. Simply follow the steps on the screen to complete the registration. If you already have an account and are logged out, simply log in again with your phone number.
Accessing our Telegram channels
Free channel
After registering with Telegram, you can join our channels there. For example, you can subscribe to our free Telegram channel. Click the t.me/insiderweek_en and your browser will redirect you to the Telegram application installed on your device. Then you can join our free channel.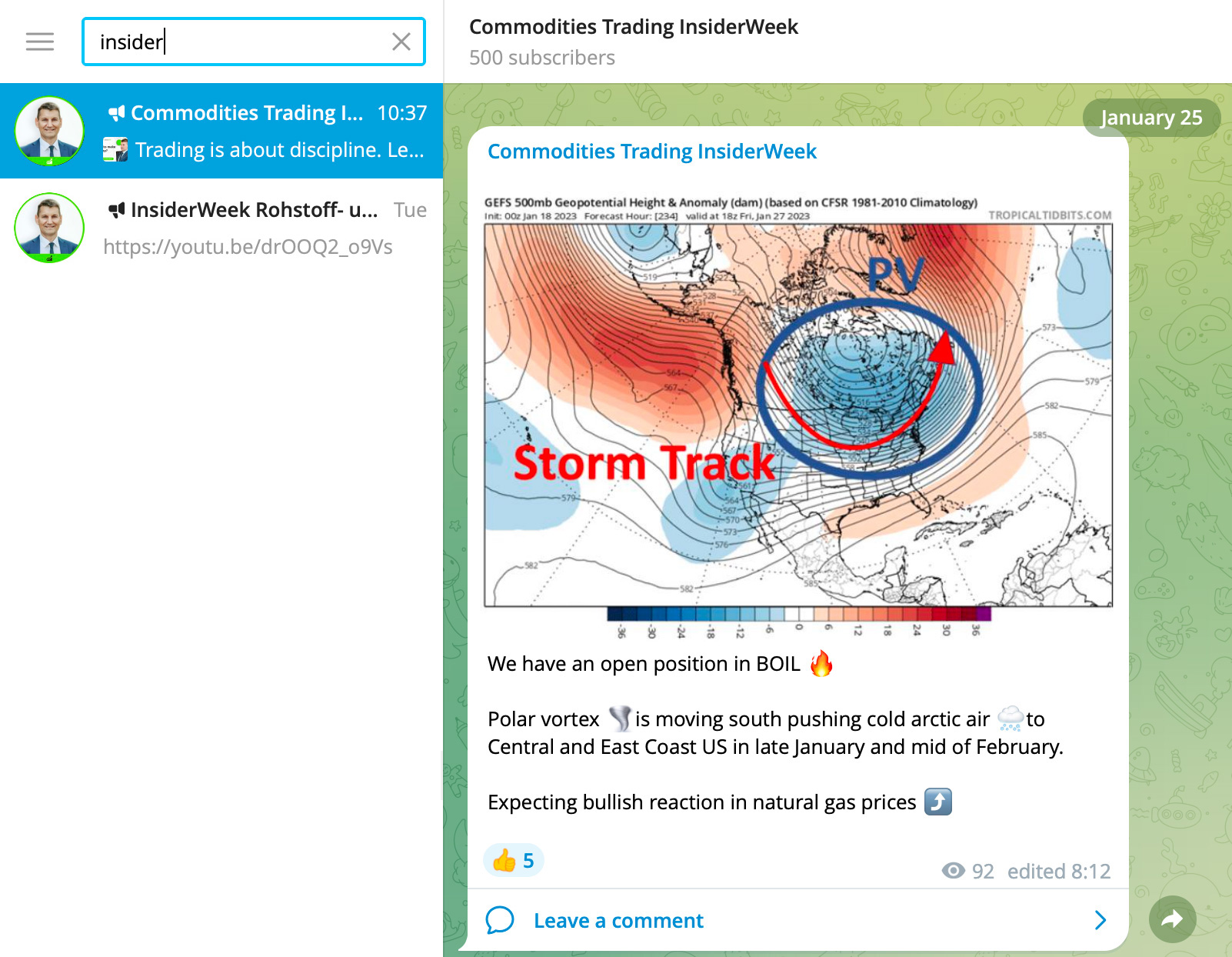 Example of Telegram Channels
Paid channel
Paid channel is a part of our Pro Trader subscription. There you will get more detailed information about trading.
After the purchase of our subscription you will have access to your paid, private channel. To join the channel you need to open our Telegram bot. Then you should start a chat with our bot. It checks the status of your subscription, depending on the e-mail that you have used when purchasing the subscription in MyIW, so write down the e-mail that you use to log into MyIW (my-iw.insider-week.com). After doing that you will receive the link to the paid channel.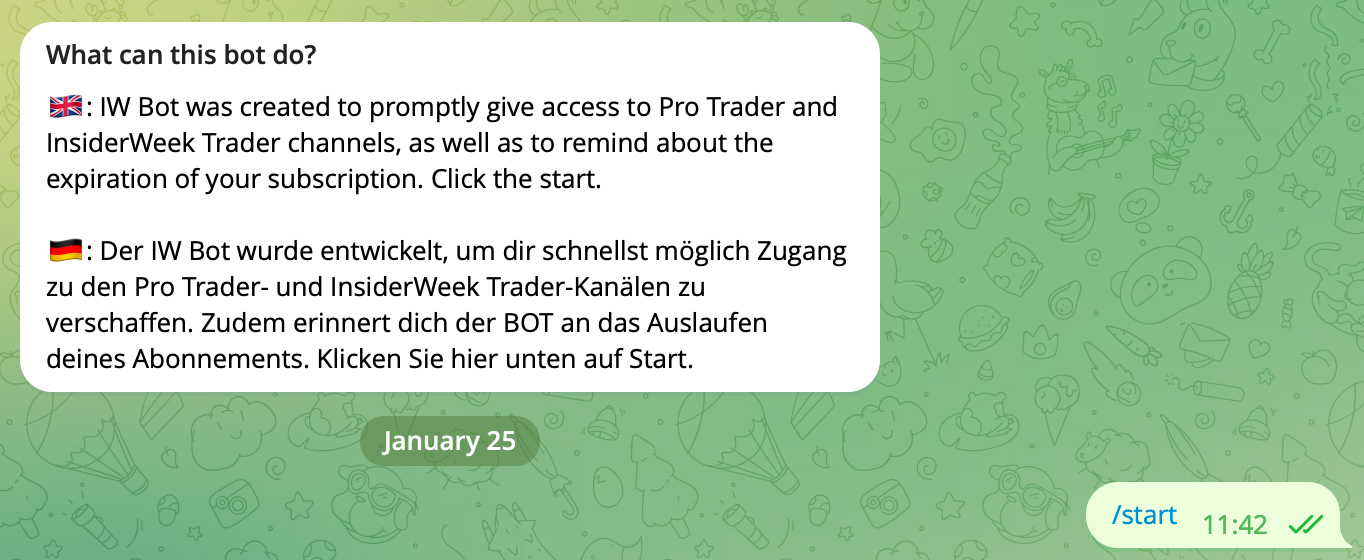 Conversation start with the bot
If you are a member of the Pro Trader subscription, you will receive a link.
Please note that the link cannot be reused, it is only clickable once. You are not allowed to share the link. If you have already entered the channel, you can find it later in the list of channels on the main screen of Telegram.
Troubleshooting
If the bot does not recognize your email, please check that it is written correctly and that it is used in MyIW (my-iw.insider-week.com) with a paid subscription.
If you have problems with our bot or with accessing a paid channel, try writing a new message to the bot as a first step. The bot will check your subscription again.

Example chat with the bot
If you should have access to the channels but cannot join, please send us a screenshot of your conversation with the bot and your Telegram nickname. You can find your nickname in the settings.
Just send an email to our support team (info@insider-week.com), and we will get back to you as soon as possible, to solve any questions or problems you encounter.