Trade Navigator – EASIER TRADING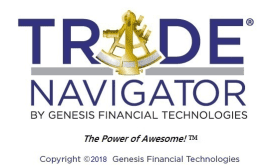 Trade Navigator – EASIER TRADING
Insider Week uses Tradenavigator® for analysis and trading on the Futures markets.
Tradenavigator.com was created in 1983 and has been a leader in chart software development for more than three decades. The Tradenavigator® charts can be found everywhere on the Internet and in the financial sector. The mission is clear: Tradenavigator® supports traders around the world by bringing the most powerful research and analysis tools from the Internet right to your screen.
SEAMLESS INTEGRATION BETWEEN YOUR BROKER AND THE PLATFORM
With the "Trade-From-Chart" management console, trading futures is easier than it has ever been before.
PRACTICE MAKES IT PERFECT
Carry out simulated trades with real data using the charts or experience historical market developments, test your ideas and strategies with "Streaming Replay".
MONEY MANAGEMENT
Don't let your emotions get out of hand before you invest a dime. Test your strategy by looking at decades of historical data, define each of your entry and exit rules, automate your trades and monitor them remotely with alerts and status reports.
HISTORICAL DATA
Access the largest database of historical data available on any platform. Use Tradenavigator® Gold or Platinum to create and analyze full-screen charts with historical data that trace back to 1900 and introduce you to a number of markets.
CUSTOM SCANS AND ALARMS
Instantly find financial instruments that match your specific criteria! Use our Tradenavigator® scan engine to perform your own advanced scans of over 50,000 symbols and set custom alarms to inform you of important changes.
---
Larry Williams and the Trade navigator
(some background information)
In the early 1990s, Larry Williams began working with Genesis Financial Technologies Inc., the company that created the Trade Navigator. He developed several indicators for the software, including the indicator LW-Sentiment. In 2012 Larry Williams left Genesis. Thus, Larry's original indicators were also removed from the trade navigator and partially replaced by Genesis developments.
---
The Tradenavigator® is available in three versions (Standard, Gold, Platinum) and can be tested risk-free for 14 days!
You can find more info here: https://www.tradenavigator.com/products/comparison
DATE FEEDS – Real-time or end-of-day data that will help you to become successful whether you are a seasoned active trader or just want to learn how to trade in the markets. Tradenavigator® offers one of the largest data packages for the futures market.
Check this out for more info about subscription.
https://www.tradenavigator.com/products/market-data
The data subscription for our swing trading approach contains the following data: "COT Data, Sentiment and EOD Futures". To subscribe contact the Tradenavigator customer chat.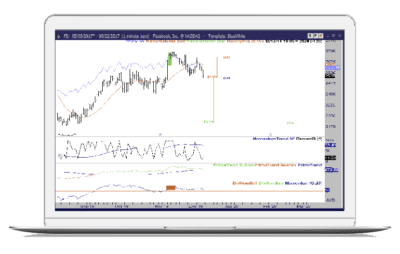 INSIDERWEEK INDICATORS:
We provide the participants in our trading group "Practice" (from a subscription period of 12 months) and our coaching participants with a special indicator package which is tailored to our trading approach.
If you are interested, contact the Tradenavigator customer chat and find out more details.